FRISA
visual identity, packaging and brochures
Client Request
Major exporter of fresh meat FRISA participates in fairs abroad.
Each fair focus is set annually. At the time of the "mad cow",
it was important to show that their cattle was raised free
on green pasture. This year, the focus is on the location of the
herd out of the deforested areas.
Solution
Folder, panels and banners are created,
where the image of the cattle on pasture, photographed specifically
for the project, dominate the pieces. Maps highlight the location
indicating areas that are not cleared. The text draws attention
to the traceability and the "grazing cattle." As a result the image
of the company enhanced among its importing
clients in the European market.
Product logo and packages created by BST!DESIGN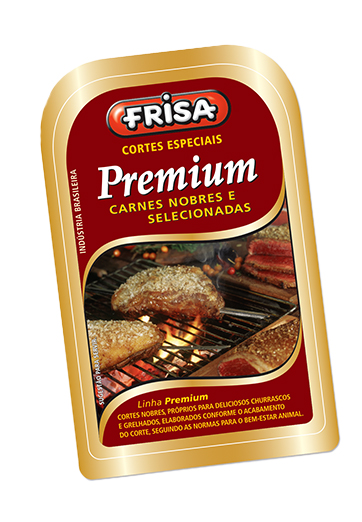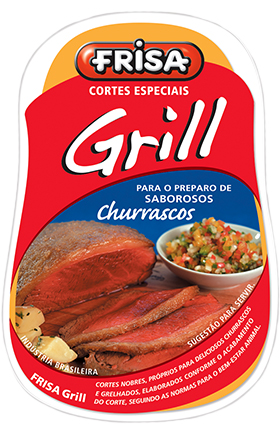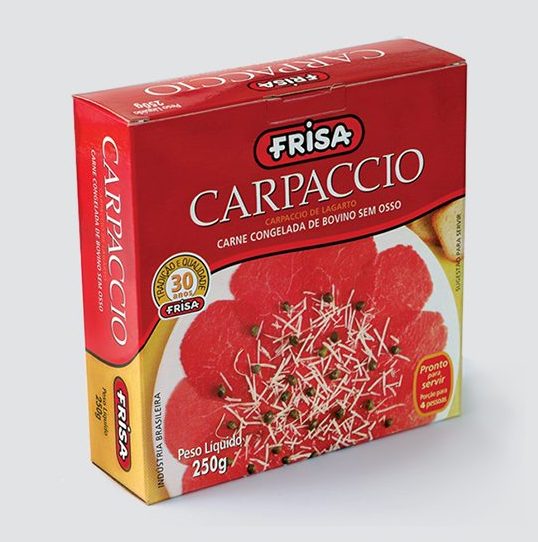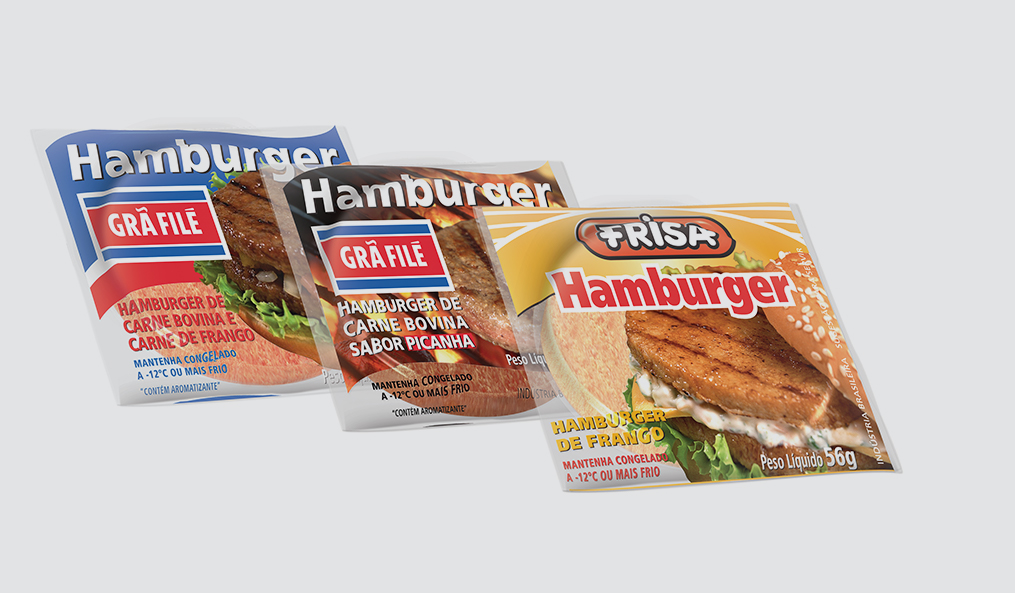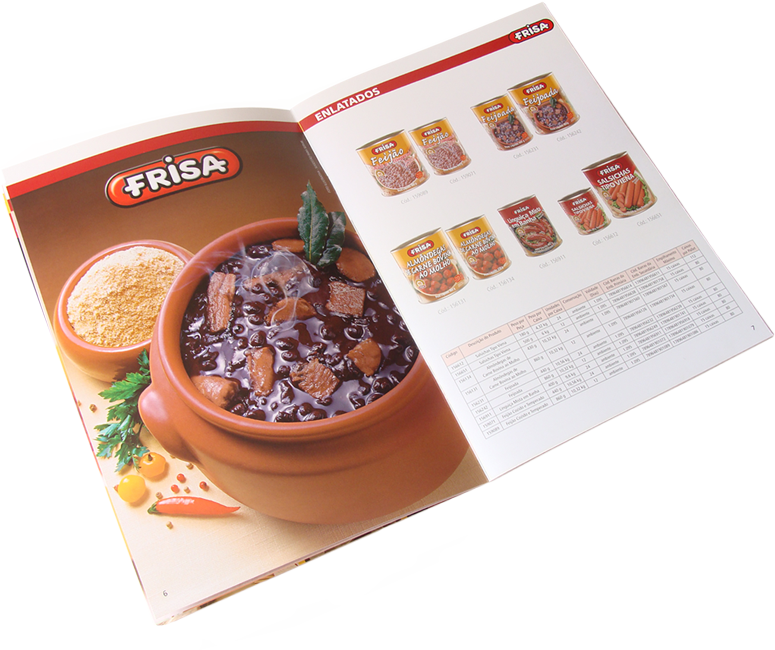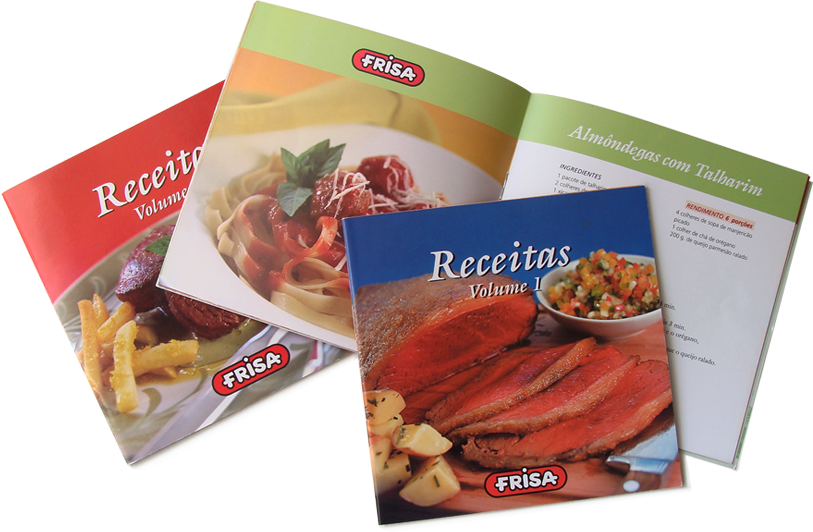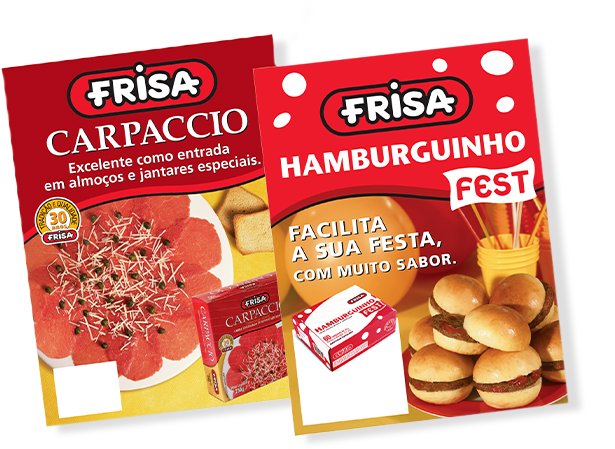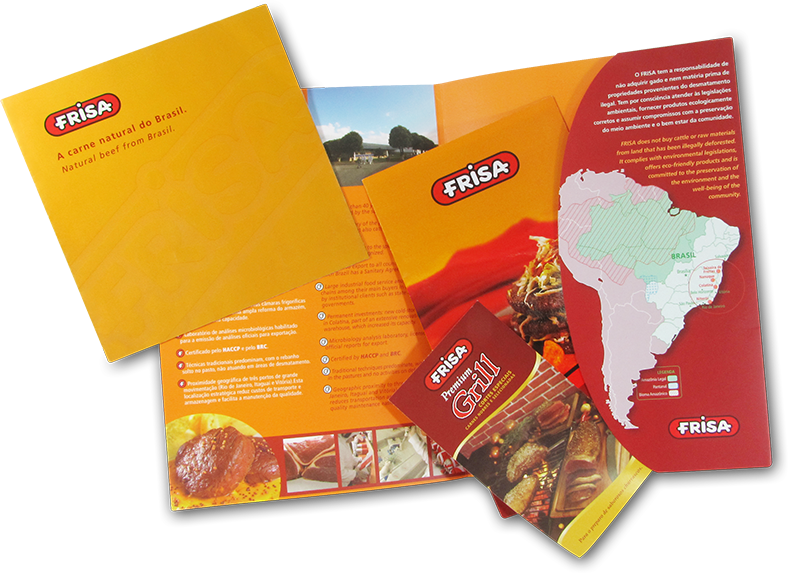 Shrink packaging for Sausages