Client Request
To mark its difference from the competition,
Tozan requests the development of an institutional calendar
emphasizing on quality and authenticity of its Japanese
products. We must show that the Japanese
and Brazilian cultures can live together.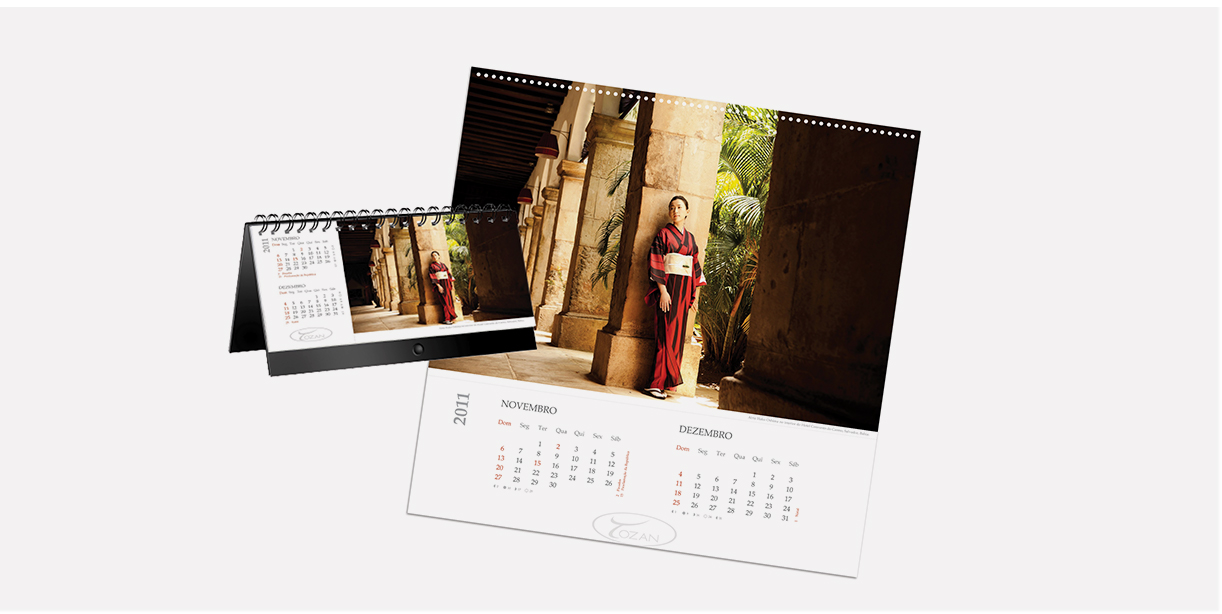 Solution
A Japanese actress and professional model for kimonos,
comes from Japan to be photographed. The photos are taken
in Salvador, representing the origin of the Brazilian culture
in harmony with the ancient tradition of the Kyoto kimonos.
With a production of high graphic pattern, the piece gives
the Tozan products quality and authenticity.