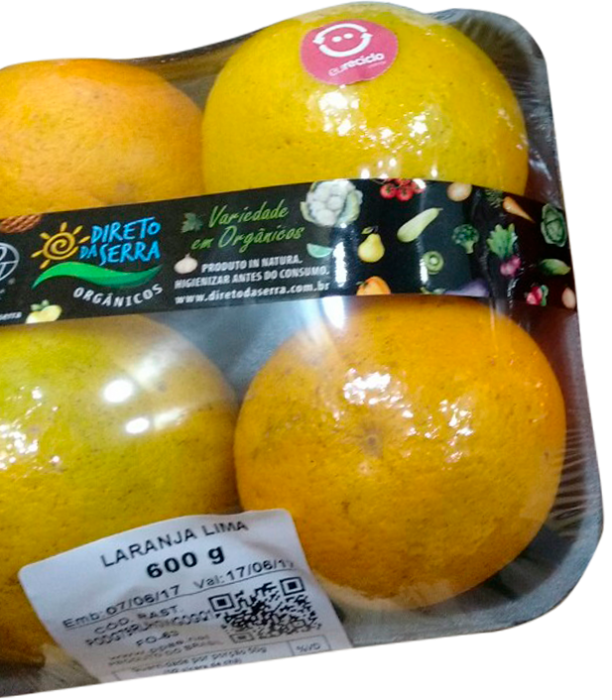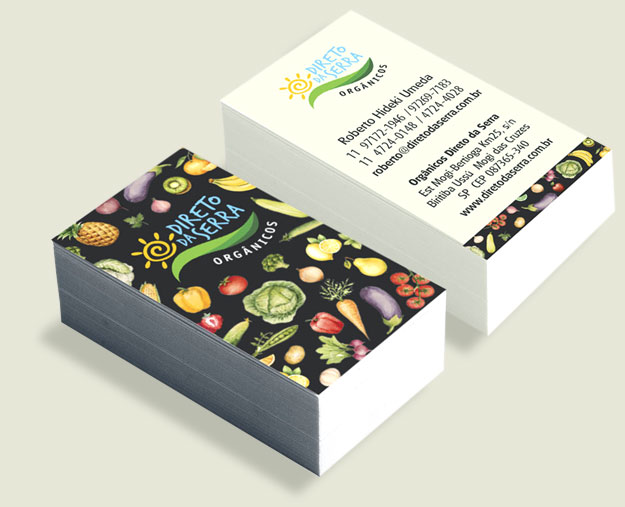 DIRETO DA SERRA
logo revitalization, adhesive labels
Client Request: Direto da Serra needed to customize the labels of their products (vegetables and fruits), bringing the universe of the organic products and the colorfulness of the diversity of their products.
Solution: Only the black background of the previous package was kept and vivid color illustrations of fruits, vegetables were inserted. The contrast of these colors with the black background brought sophistication and quality to the brand.
visual identity: Basic identification elements of the old logo were maintained, such as the sun and the shape of the mountain. The name became more readable added with a modern typology. In addition, the word "Organic" was brought larger and curved, giving movement to the logo.
The stationery kept the graphics of the labels with white background.