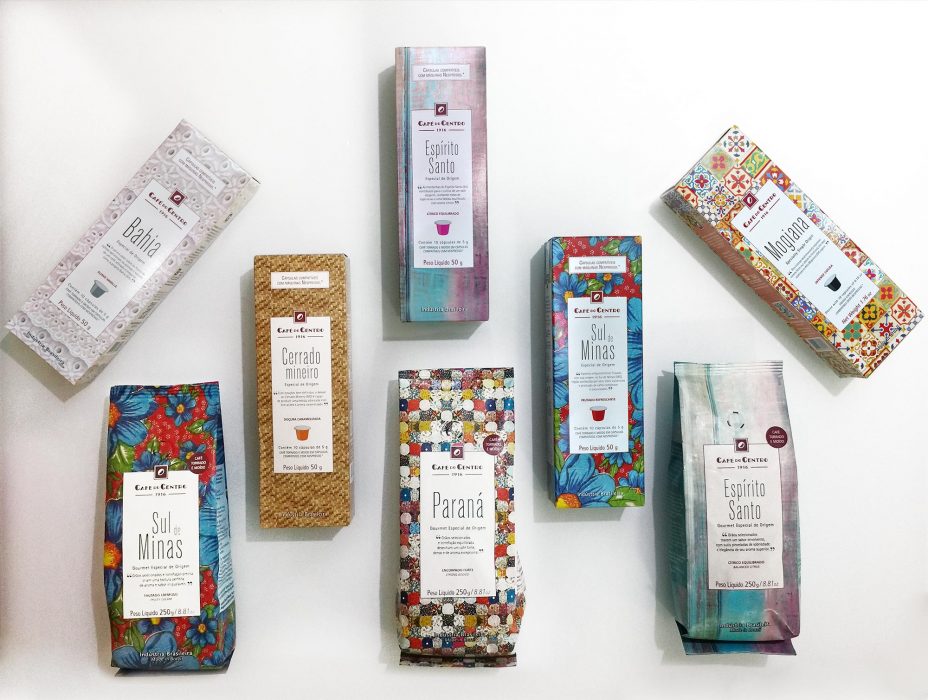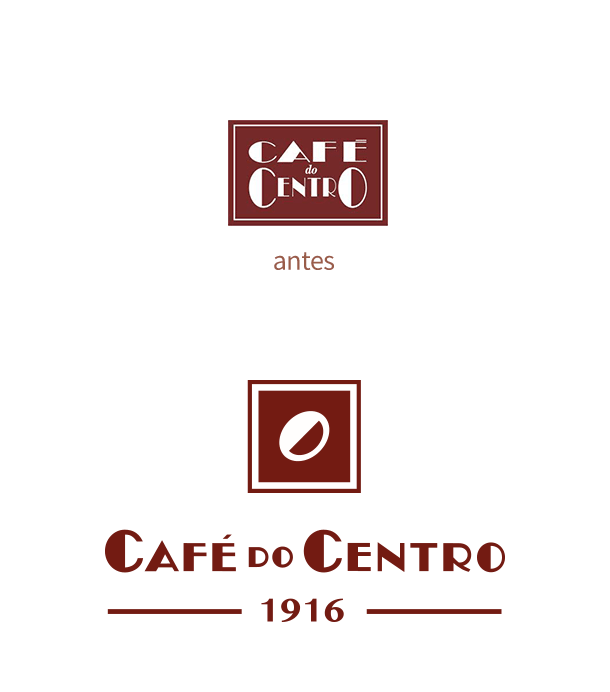 Client Request: In the market for almost 100 years, Café do Centro goes through a new time that demand the revitalization of its logotype.
Solution: Aiming to improve readability and modernize the logo, the frame is removed, releasing the lettering. The font used remains the same, with small weight adjustments. To connect with the old logo, the frame makes up the new coffee bean symbol. The foundation date, which was previously used alternatively, now integrates the logo.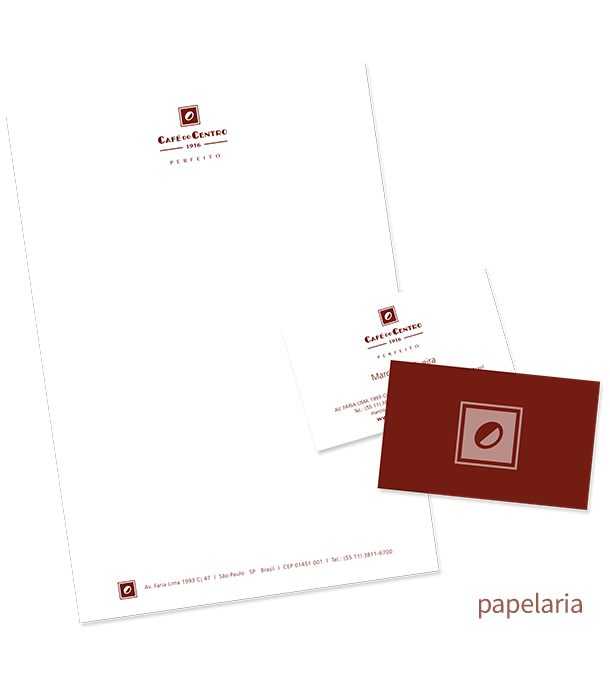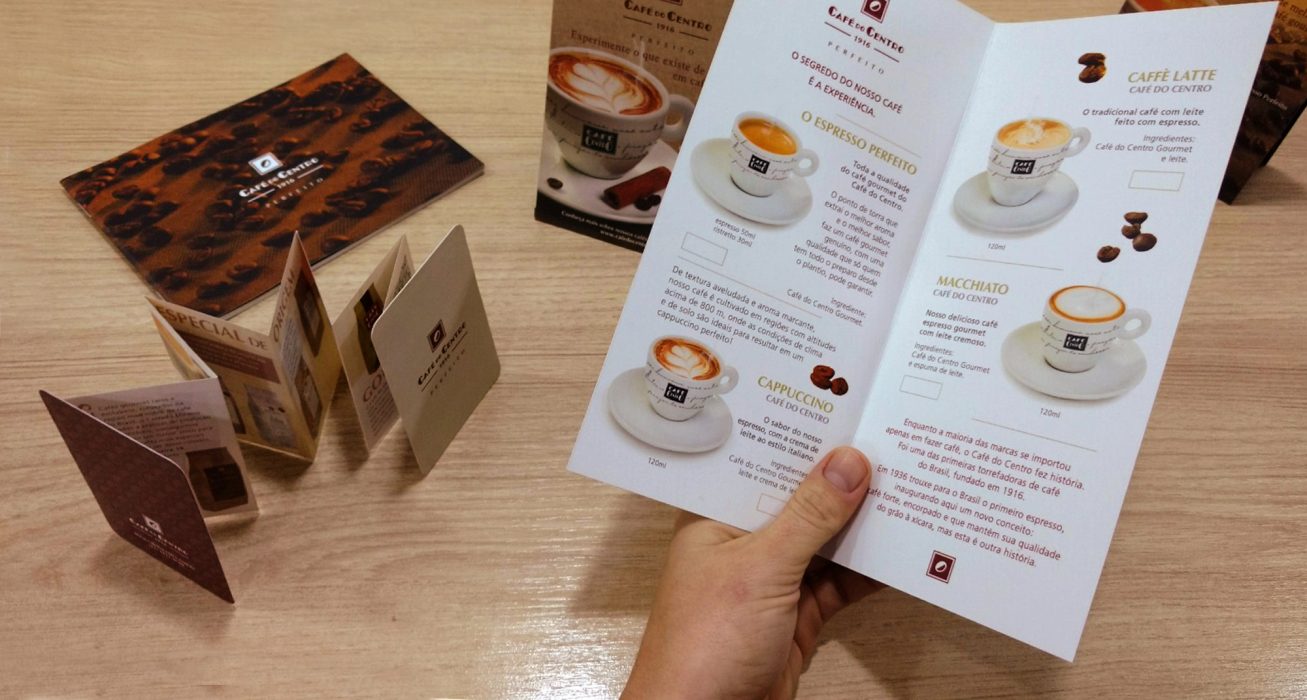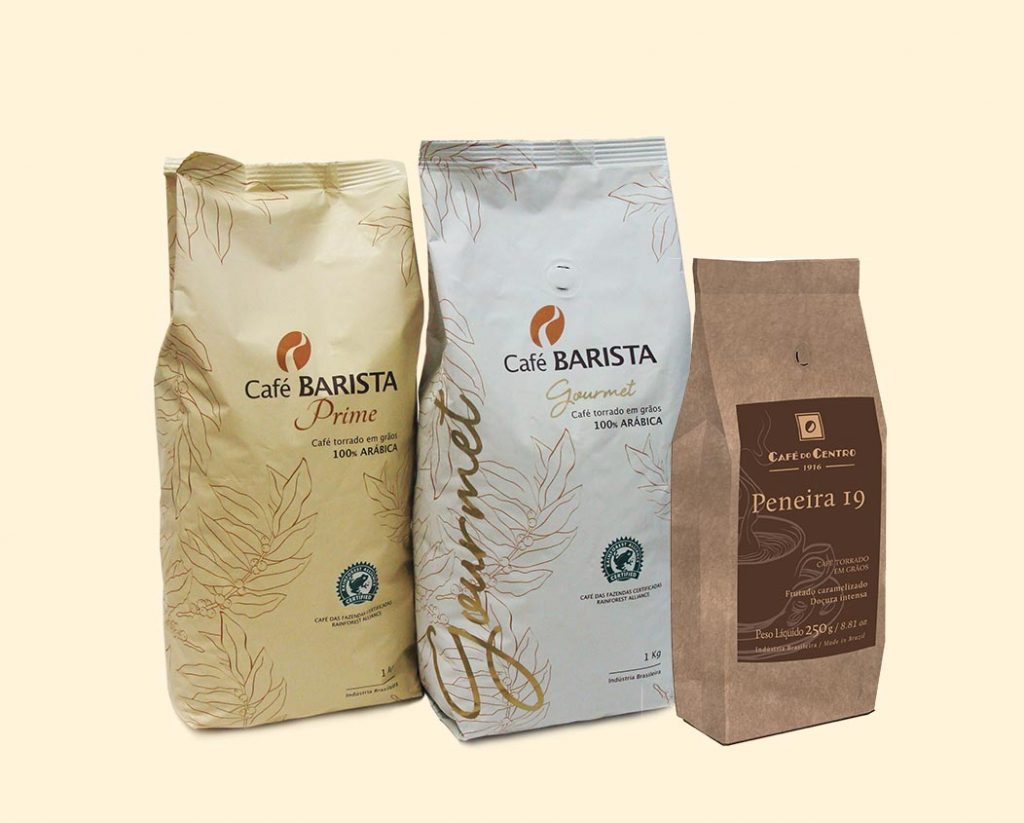 packaging for
food service
A beautiful packaging that transmits quality
and that adds value in the food service sector.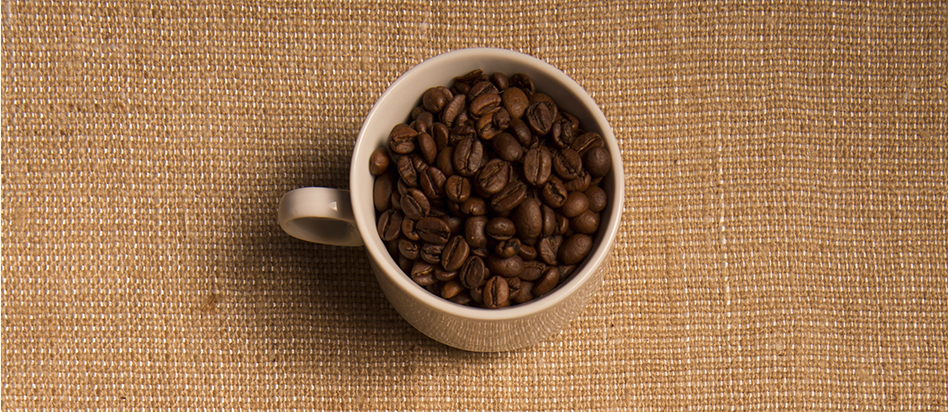 Packaging for Gourmet Coffee selections
Client Request: The Café do Centro needed to renew its Brazilian regions gourmet coffee packages, which were in the market for more than 5 years. Until then the pack was the same for all regions.
Solution: We believe that packaging should not only wrap the product, but also be a way of disseminating culture. The coffee represents Brazil's history, it is one of the most characteristic products of the country. Nothing is more appropriate than marking this story on the packaging, reviving the textures of the coffee farms of the interior regions.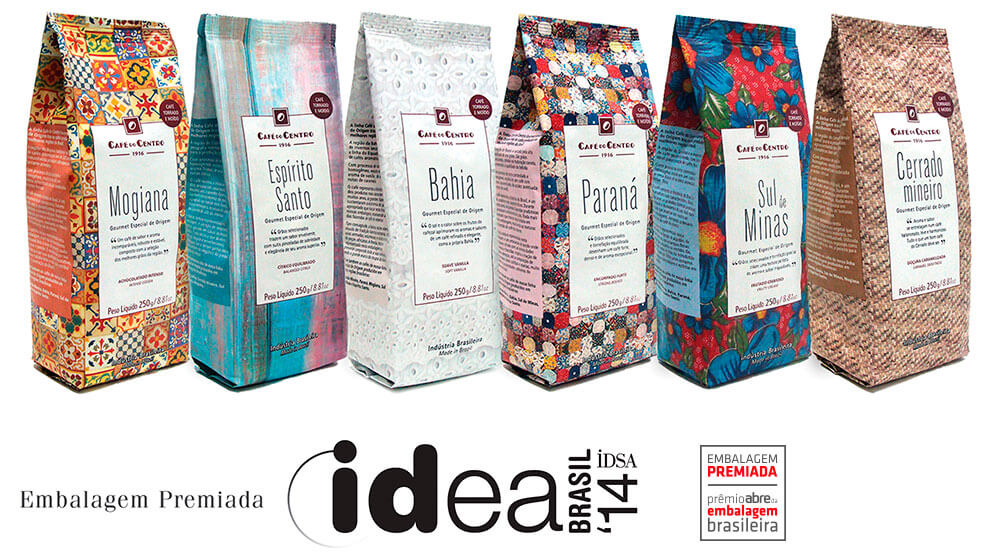 "The new packages meant a lot more than just a change of packaging … It's like we had launched a completely different product, and that the consumer noticed. We started to be searched by several supermarkets, we opened a different channel, which is the retail, the big supermarkets chains, and we made a great exportation of these products to France."
Rodrigo Branco Peres
Café do Centro