BRAVA
visual identity, brochures and events
Client Request
A non-profit foundation, Brava aims to promote improvements
in the Brazilian public management. The identity must show
its ability to select projects and to list people to implement
them, targeting the country's growth.
Solution
We borrowed the colors of the Brazilian flag, in more deep shades.
The letter 'V' of the name merges with part of the flag diamond
shape, and it is marked by the gestural trace that resembles
a check sign, which brings assertiveness to the brand.
The chosen font shows to be solid and clean, as should
be the projects of a country.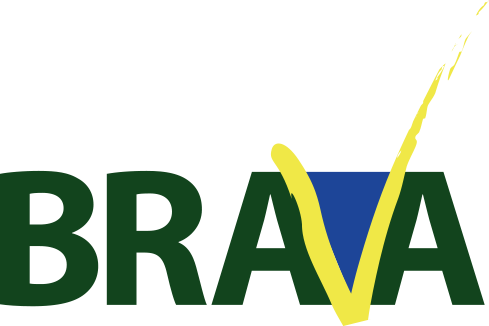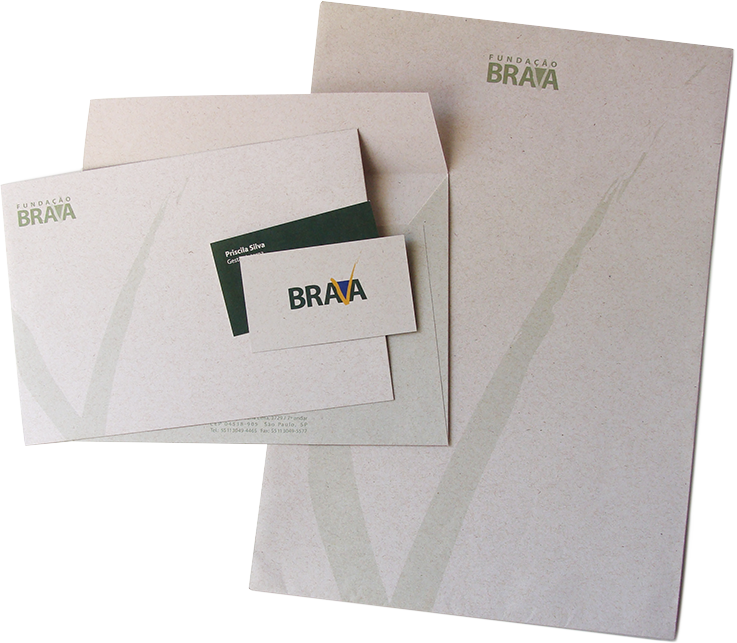 GOVTECH EVENT
Client Request
The GovTech event, organized by ITS Rio and BrazilLab,
had the theme of innovation and technology focused on the public
sector and lasted 2 days. Its goal was to bring together global
names and leaders, present tools and practical uses of technology
with a positive impact on public management. BST! Design contributed
by creating it's visual identity and some of
the graphic materials used.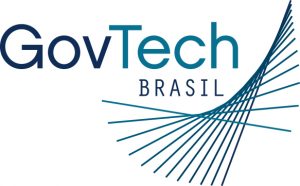 The logo has a symbol formed by lines that
are repeated and rotated in order to create movement
and symbolize growth and evolution. These concepts,
as well as the theme of the event (technology) are reinforced
by the light effect formed by the gradient
of the lines and also by the choice of the colors.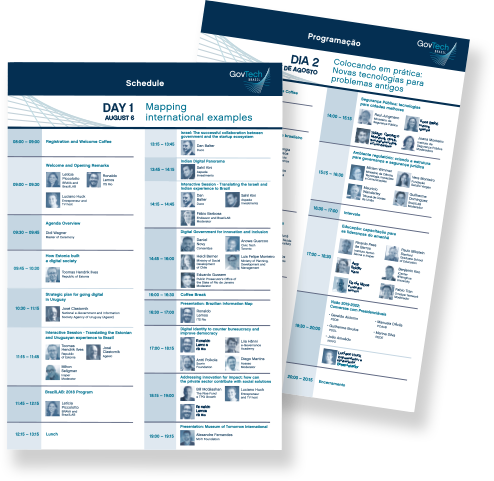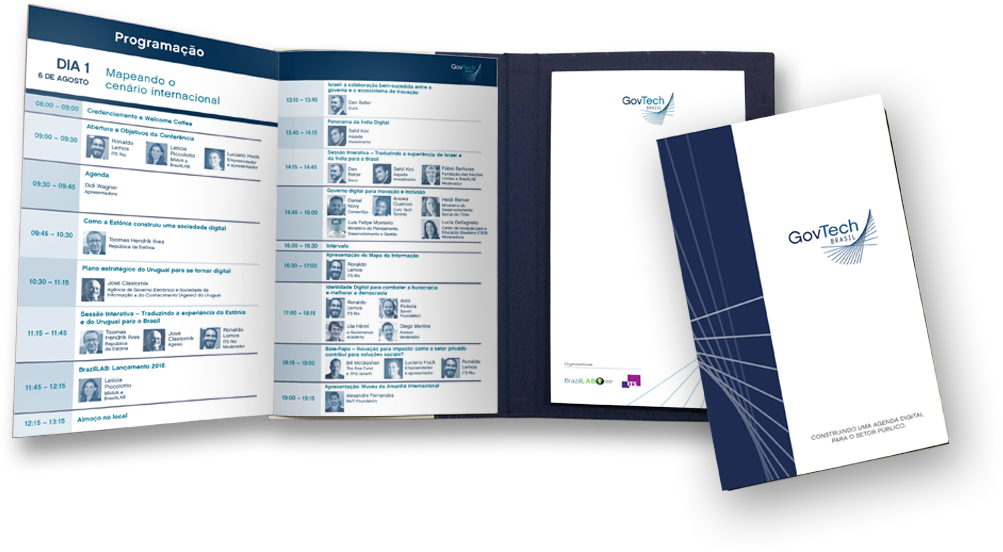 For the event badge we created a layout
on seed paper bringing technology and sustainability. In addition
we work the identity in a dynamic and elegant way in all materials,
avoiding monotony and giving mouvement and modernity.