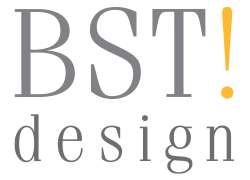 Visual Identity

From studies along with the client, we identify the elements that will better reflect the mission and values of a brand. These elements are present in each item to be developed.
Packaging

The packaging of a product is now considered strategic to the good performance of a brand. It is the consumer's point of contact with the product. It is a privilege when the consumer chooses a product and takes it home. It is the brand going to the consumer's home.
Corporate Identity

Like your products, the company has to take care of your image while maintaining consistency in your institutional materials. Institutional banner, company profile, brand workshops, corporate newsletter.
Brochures

The sales force of a company needs to be supplied with materials that will support you in the sale of your products. Folder of product, postal, banner of product, gift, press kit, calendar, company portfolio, tag.
Webdesign

It is of great importance these days that your brand is in the digital environment, where everyone can access your in a fast and practical way.
With a responsive, dynamic and versatile team, BST! Design has the right dimension for your company's project, whatever the size it may be. The conviction comes from the experience of over 15 years in the markets of São Paulo and Rio de Janeiro.
Our area is the visual communication, and our focus is your brand! We develop visual identity projects, packaging design, brochures for sales point, direct mail, signaling, institutional newsletters, and all items that complete the communication of your company and your product and/or service.
We have one goal only, which is always to present the best solution for direct communication between your brand and the market.
This is always the first step: to bring to our work process everything that the client knows about his brand. Therefore, we prioritize the communications agency/client, so that there is a strong, reliable and long-lasting relationship.
We believe that any successful project involves the study of the company, its mission, its values, its objectives, and its position in the market.
In order to add more value to your brand, we work the concept of integrated communication from the principle that client is the one who knows better about his brand.
"We've been through a long path this year to make our dream come true and, for this, we were fortunate to have a team of highly qualified professionals, whose commitment enabled us to launch a product that, not only shows nutritional characteristics, but also presents a refined packaging, elegant and, above all, visually appealing."

Pão de Beijo - Claudia Vargas
"The new packages meant a lot more than just a change of packaging ... It's like we had launched a completely different product, and that the consumer noticed. We started to be searched by several supermarkets, we opened a different channel, which is the retail, the big supermarkets chains, and we made a great exportation of these products to France. "

Café do Centro - Rodrigo Branco Peres